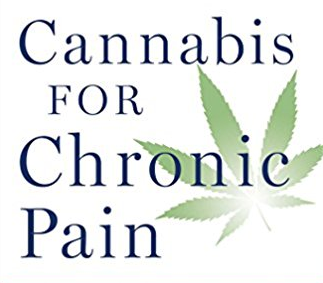 Medamints Featured in New Book by Dr. Rav Ivker
CANNABIS FOR CHRONIC PAIN
By Dr. Rav Ivker, Boulder Colorado
This wonderful book could be a game changer, showing very specifically how cannabis can be used to both heal and keep us healthy. All of us who are active the cannabis industry should be familiar with it.
Certainly, all budtenders should read it, and refer to it often. We are so proud that Dr. Ivker makes numerous recommendations for MEDAMINTS throughout the book.
Numerous other excellent cannabis brands and products are featured and recommended, and the Doctor specifically counsels that patients should vary their medication to avoid developing a tolerance for any particular one.
Below in italics are some quotes from the book:
"In the very near future, I expect to see cannabis tinctures and other forms of trans-mucosal delivery systems—including intra-nasal and sublingual (under tongue) sprays and drops in addition to sublingual and oral (dissolve in mouth) tablets—become the preferred and most recommended method (by physicians) for administering medical marijuana. [1]"
"TABLETS, CAPSULES, AND SUPPOSITORIES
Tablets and capsules can be regarded as similar to either tinctures, edibles, or concentrates , depending on specific products. There are sublingual tablets that dissolve quickly under the tongue and can be absorbed within a few minutes and begin to take effect within twenty-five to thirty minutes. Similar to tinctures, their duration of action is four to six hours. This delivery method is a recent addition to the rapidly expanding list of MMJ products. The one with which I am most familiar is the line of MEDAMINTS, available in sativa, hybrid and indica sublingual tablets. They work well (especially the indica for sleep, the hybrid for pain, and the sativa for migraine), are absorbed quickly, and have a pleasant mint flavor. The manufacturer is planning to introduce a line of high-CBD MEDAMINTS sometime in 2017 (see Resources). …
"Advantages of tablets and capsules: I'm hopeful that the sublingual tablets will provide an effective option for preventing migraine headaches. Other than smoking, vaporizing, and to a lesser extent, topicals, the sativa or hybrid MEDAMINTS are the only other current delivery method that can potentially work quickly enough to knock out the headache before a full-blown migraine puts you out of commission. And they are much more convenient than those other methods. However, their effect is dependent on the length of time between the early warning or aura of an imminent migraine and when the pain actually sets in. If this window is less than twenty-five to thirty minutes, it will not be as effective as vaporizing.
Both sublingual and swallowed tablets are the most convenient and consistent delivery method available. They are also an excellent option for travel, since the majority of patients have concerns about the legality of marijuana in other states and countries. Traveling with tablets and capsules allows you to be much more discreet. Most people with chronic pain are comfortable with taking pills, and these MMJ tablets are as close as we've come to approximating the pharmaceuticals in both form and consistency. The dosage on the label is exactly what you're getting in each tablet".  (emphasis added)
Other MMJ options for treating Migraines:
Sativa MEDAMINTS sublingual tablets—relatively new and haven't been tested enough to recommend with certainty, but they do have the potential to begin working within twenty to twenty-five minutes if you adhere to the suggestions above for tinctures."[2] 
MEDICAL MARIJUANA RECOMMENDATIONS FOR FIBROMYALGIA
Tablets—both swallowed and sublingual; hybrids are best. Stratos tablets are available in both sativa (Energy) and hybrid (Relax), as well as 1:1 and 15:1/CBD:THC. MEDAMINTS are also available in both sativa and hybrid sublingual tablets. [3]

MEDICAL MARIJUANA RECOMMENDATIONS FOR NERVE PAIN
Indica tablets, both swallowed (Stratos Sleep) and sublingual (MEDAMINTS Indica)—excellent for pain and sleep.
MEDICAL MARIJUANA RECOMMENDATIONS FOR FALLING ASLEEP
Sublingual indica tablets (MEDAMINTS)—dissolve one under your tongue (try to keep it in your mouth for at least ten minutes after it has dissolved) thirty to fifty minutes before bed. Start with one-half tablet. [4]
Patient Story– Insomnia
"Magaret B. is a sixty-five-year-old retired psychotherapist with intermittent neck and upper back pain, but her primary reason for using MMJ is for sleep. It has enabled her to stop the prescription sleep aids that she'd been taking for nearly fifteen years, since the onset of menopause.
She rotates several different marijuana products and has been quite pleased with the results. None of them have caused the unpleasant side effects she experienced with both Ambien and Trazadone. She most often uses indica edibles (about an hour before bed) which last for six to eight hours, but during the past year she has also started using Stratos Sleep tablets with excellent results. In recent months she's added MEDAMINTS indica sublingual tablets to her rotation. Since these have a somewhat shorter duration than other products (four to six hours), she takes one-half tablet about a half hour before bed, and then if she awakens too early, she takes the other half.

MEDAMINTS can be taken into a person's system in two different ways:
A) Chewed and swallowed to enter the digest tract as any other food or capsule form.
B) Dissolved in the mouth to absorb sublingually. This method delivers benefits faster, with more consistency than ingestion. By this method, medamints are basically the same as tinctures.
[1] Page 67
[2] p164
[3] p176
[4] p. 263