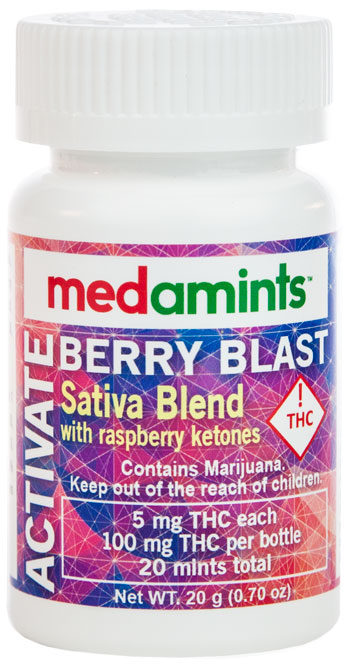 Berry Blast - Sativa Blend
A refreshing blend of organic black cherry and strawberry combined with activating raspberry ketones and premium sativa cannabis strains.
Medamints are a cannabis infused edible carefully formulated to deliver a dependable dose of 5 mg THC per mint. This makes it easy to maintain the right medication level for you!
5 mg THC per mint

100 mg THC mints per bottle total (CO recreational dispensaries)


medamints are sold in child-resistant bottles

medamints meet all state regulations